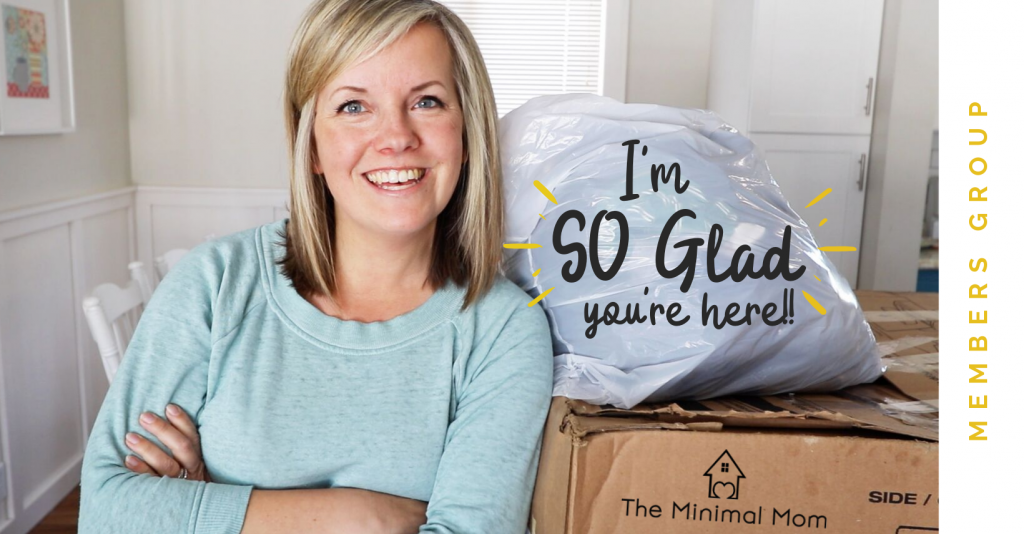 Looking for support on the decluttering, simplifying & minimizing journey? Need some extra encouragement to reach your goals?? This might be for you!!
First,
I'm honored that you're here! It would be MY PRIVILEGE to help & support you. I know it isn't easy, but simplifying our home is the most worthwhile thing I've ever done for my family and for myself.
Below, I'll share more details about what you can expect from the group. If you have any questions, please leave them in the comments below (often others have the same question!) and I'll get back to you right away!
All my love,
Dawn
THE MINIMAL MOM PRIVATE FACEBOOK GROUP MEMBERSHIP
WHAT: This is a private Facebook group that can be joined by paying a monthly membership fee
COST: $11/month (cancel anytime!)
BENEFITS:
– Support for those going through the simplifying & decluttering process
– Daily posts by myself with encouragement, tips & behind the scenes (Diana & Tom will pop in as well :)
– Monthly group challenges (or goals)
– The ability to share your progress & wins (we CAN'T WAIT to celebrate with you!)
– The opportunity to ask questions specific to your process (post pictures, or just describe the dilemma and we'll all offer ideas & support)
– Twice monthly Facebook live Q&A sessions (7:00 – 8:00pm CST on the first and third Sunday of each month– replays available for those unable to view live) Questions may be submitted prior to the session or during it.
– Weekly Highlight emails so you know that you didn't miss anything important :)
WHO:
This is best suited for:
– MESSY PEOPLE!!! Ok, you don't have to be messy, but if no other "program" has worked for you, I think we could be friends :)
– In Process: Those currently going through the decluttering process looking for support & community from like-minded friends
– Through the Woods: Those who have gone through the process and would like to share what they've learned by supporting & encouraging others.
– Supporters: Anyone who would like to support our channel (whether they use the group or not :)
– Content Creators: starting a blog, YouTube channel or Instagram account to document your journey? Tom & I have also been sharing our top tips & advice for starting your own YouTube channel or blog & will continue to do so in the upcoming year. We're happy to support you & share your content!
FAITH ASPECT:
While this isn't a faith-based group, we want to be upfront that we may mention our Christian faith from time to time. We want this to be a safe place for friends of all faith walks to discuss how their beliefs impact the decisions they're making and motivation for simplifying. If this would turn you off, it may not be the right fit!
JOIN THE WAITING LIST
Unfortunately, our membership group is closed at this time, but you may join the waiting list to be notified when it opens again (in July).
Click here to join the waiting list
…
Cancel Anytime! Join, take a look around. If you like it, keep it. If not, cancel ANYTIME! No hard feelings ;)
MORE QUESTIONS?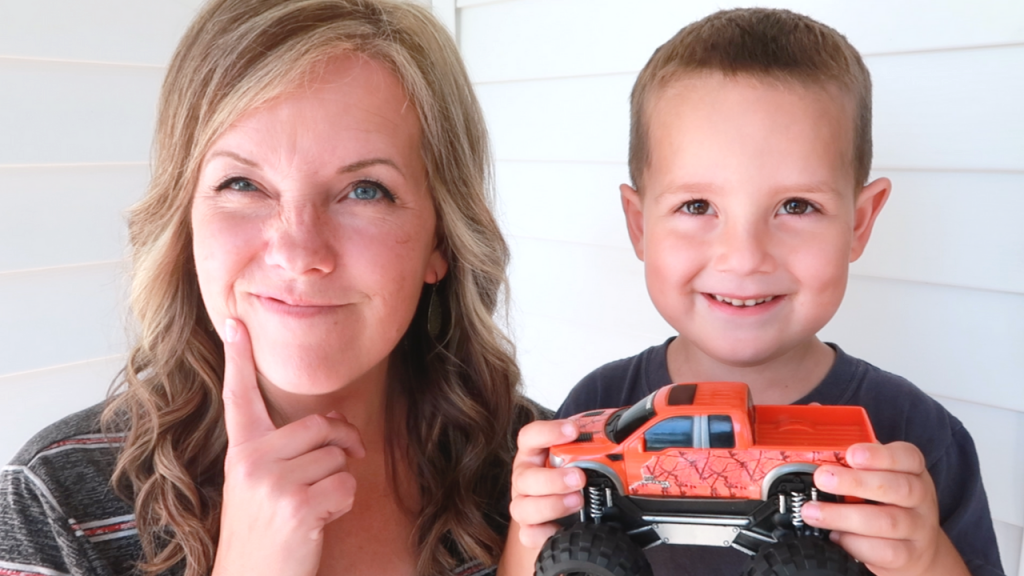 Why are you charging for this group?
Two main reasons:
1) To limit the size and attract those who are currently on the journey and not still in the information gathering stage
2) So that I can dedicate as much time and attention to it as possible! I remember what it was like to simplify my home and I would have loved daily support!
What if I can't afford it?
We'll still continue to offer 3-4 videos per week on YouTube. We hope we can support and encourage you over there! :)
Why not create a course?
I've never stuck with ANY course that I've joined! My hope is to attract people like myself who need something more flexible and ongoing. Courses are great, but often the support ends with the group.
Why Facebook? 
We put ALOT of thought into the best place to host this group. Fortunately and unfortunately, Facebook offers the most robust platform for a group, with Facebook Live, the ability to create announcements, units, share videos and more!
What if I'm not on Facebook?
You'll have to create an account to join, unfortunately, there is no way around that, but you don't have to use the account for anything else!
How do I access the Facebook community?
Once you sign up you'll receive instructions on how to request access to the private Facebook group. If you don't currently use Facebook, you can create an account without any details or friends and access the group that way.
Do you offer refunds?
We don't at this time, but you may cancel at anytime and your access will end at the end of the month.
When will my membership renew?
Membership will renew each month on the same date that you joined. So if you join on May 2, it will renew on the 2nd of each month. Cancel anytime!
How is Payment Processed?
Currently payments are processed through a PayPal subscription or a monthly credit card transaction.
Click here to join the waiting list
Other Questions?
Please leave a comment below and we'll try to respond right away!
Thank you and I can't wait to get to know you better in the group!
Dawn (and Tom & Diana, too!!)
…….
What's next after you join?
You'll be re-directed to a welcome page with a link to the Facebook Group where you can request access using the email address that you registered with.
You can also find the Facebook Group Here: https://www.facebook.com/groups/MinimalMomPrivate/
(Again, you'll have to complete the membership sign up to receive access and to see the posts in the group, Click here to join the waiting list)