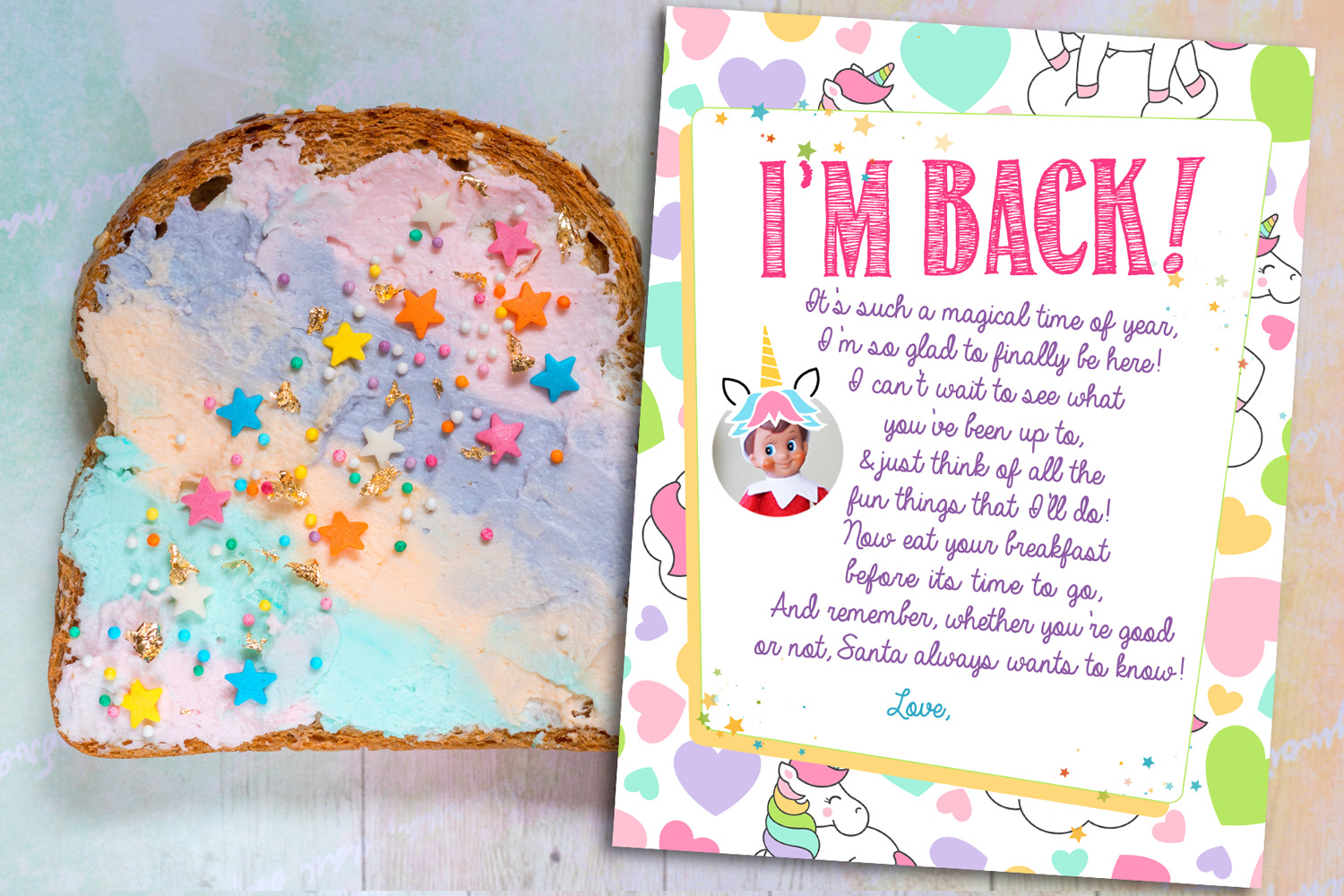 Elf on the Shelf Unicorn Arrival Letter | Free Printable!
I don't know if our girls love unicorns or their Elf on the Shelf better! So why not combine the two for this fun arrival letter!
And a Unicorn breakfast is pretty easy to create, just add some colored cream cheese or frosting and sprinkles and you're set. Sprinkled donuts or hot chocolate with colorful marshmallows and sprinkles would work, too!
There really is no wrong way to do and Elf on the Shelf Unicorn arrival breakfast! We hope you enjoy this free printable and your Christmas season!
Elf on the Shelf Unicorn Arrival Letter: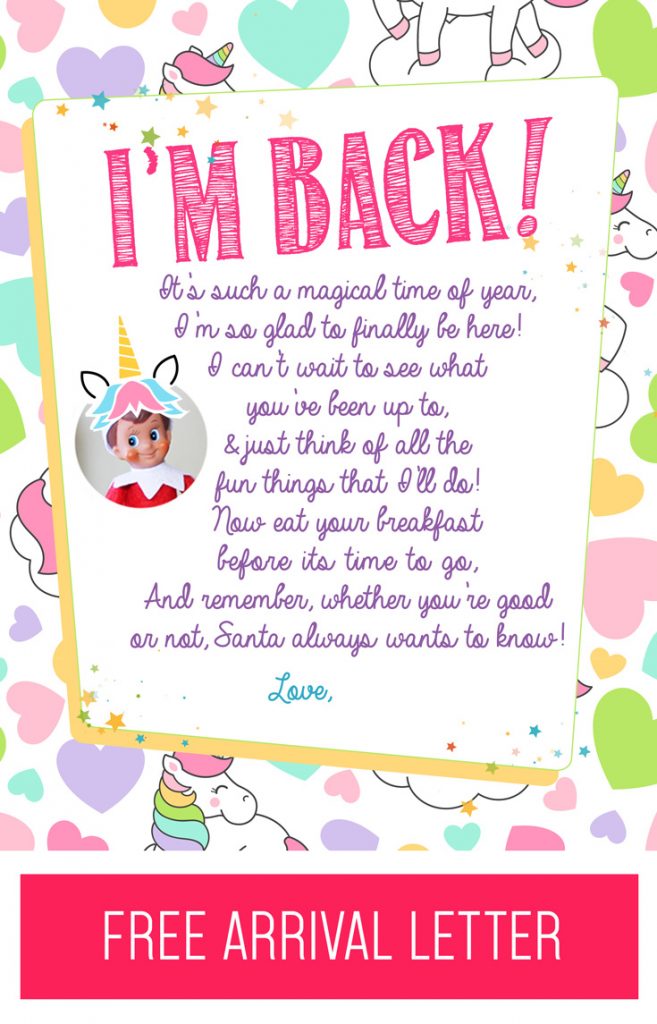 To print this free arrival letter CLICK HERE! Or click on the image above. A high resolution version should open in a new window that you can print from!
See MORE Free Printable Arrival Letters Here: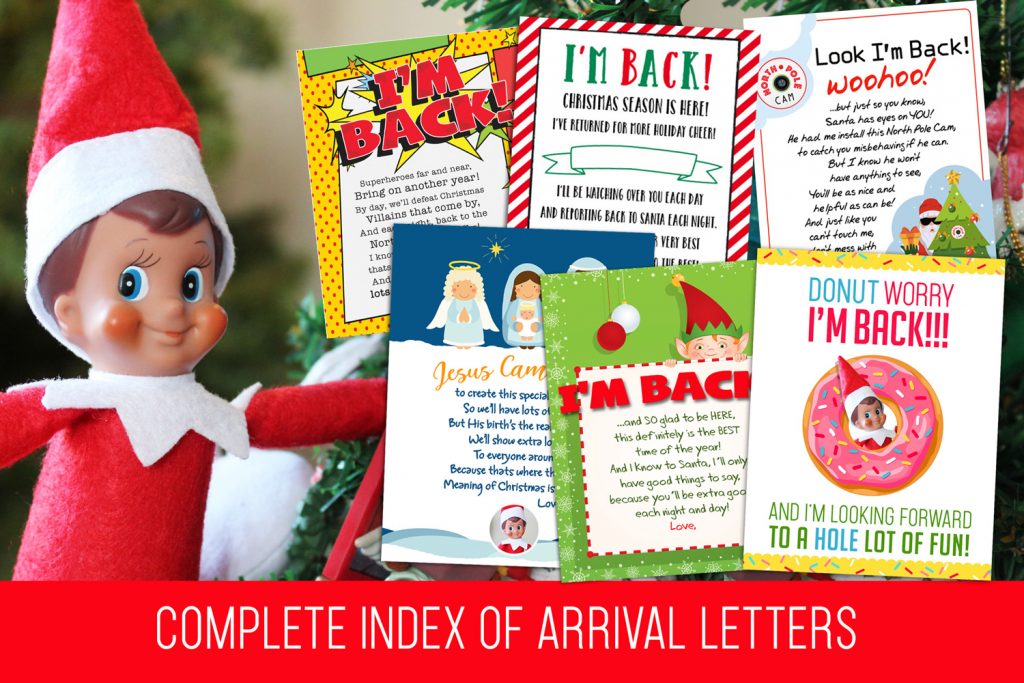 To see over 40 more FREE printable Elf on the Shelf Arrival Letters, click here: The Complete Index of Elf on the Shelf Arrival Letters
We hope you have a GREAT Christmas season with your Elf on the Shelf!!
MOST POPULAR VIDEO RIGHT NOW:
Trick to Declutter ALL of your Kids Toys in 20 MINUTES!
This is a GREAT tip when it comes to simplifying and organizing all of your children's toys. You could literally complete this in a Saturday morning with plenty of time to spare!!
If you'd like to save this idea to Pinterest, you can use this picture: