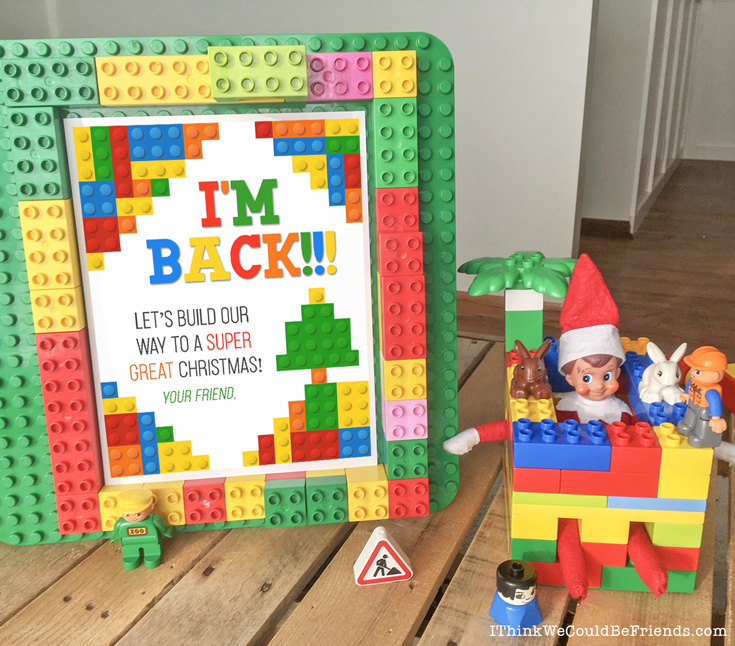 Elf on the Shelf Free Printable Lego Arrival Letter!
Welcome back Elf! We're glad you're here and what a fun way to arrive, with legos and a free printable letter! Our kids (especially our lego loving boys) thought this arrival was awesome.
And for me? This Elf on the Shelf arrival was quick and easy! Gotta love that!! I just printed off the free lego letter, built some legos around him and boom! DONE!
FREE PRINTABLE LEGO ARRIVAL LETTER
To print this free letter, just click HERE or on the image below. A high resolution version of the lego letter should open in a new window. From there you can print or save.
We hope you have a really great Christmas with your Elf on the Shelf! Our kids are SO excited for him to arrive! It seems that it really feels like Christmas at our house once he is here.

Oh! And if you want to save this idea for later, here is a picture for Pinterest: